INTERNATIONAL SHIPPING SOFTWARE
XPS extends integration options for Canadian based eCommerce stores. Our free shipping label software seamlessly extracts orders, prints labels, allows for browsing and comparing discounted shipping rates, and much more. Enjoy a wide array of integration options when you connect to your eCommerce store platform.
WooCommerce
WooCommerce is a fully customizable, open source eCommerce platform built for WordPress. WooCoomerce is available for download in Canada. It is designed for small to large-sized online merchants to enhance eCommerce management and help build online businesses.

Shopify
XPS offers integration with Shopify stores in Canada to import, organize, and ship all of your orders to make your life easier. XPS is a free shipping software solution to help alleviate shipping hassles with your Shopify orders.
Magento
Magento empowers thousands of retailers and brands with the best eCommerce platform and flexible cloud solutions to rapidly innovate and grow. With XPS integration, your website is even more powerful than ever. Our integration with Magento connects to your store to directly import, ship, push status updates and fulfill your orders.

Amazon
Integrate XPS with your Amazon Storefront to increase or maintain seller ratings. We make it easy to keep up with your sales with automated order fulfillment through carrier price comparisons, batch label printing, and customizable rules to specific order types for your store in Canada.
Etsy
Spend more time creating and less time worrying about shipping. With full integration into your Etsy storefront, you can download all of your orders as they arrive, receive automatically generated tracking numbers, and save big with our rate comparison tool. Update your  Etsy store in Canada today!
PayPal
We partnered with Paypal Canada to give you the simplest way to create batch labels with a few simple steps. This easy and FREE integration provides you the best way to handle your shipping needs with Paypal.

eBay
XPS makes it even easier to ship in Canada, whether you are a seasoned eBay seller or new! Easily create packing slips and labels, automatically import orders and communicate status updates with customers. These are just a few features when using XPS with your eBay storefront.
PrestaShop
Create your online store with PrestaShop's free shopping cart software. Build an eCommerce website in Canada and start selling online with hundreds of powerful features. Integrate with XPS to take your PrestaShop to the next level with quality shipping management.
ZenCart
Zen Cart offers you free, user-friendly, open source eCommerce shopping cart software in Canada. When you integrate Zen Cart with XPS, our multi-carrier will give you easy shipping solutions at the lowest rates.
Volusion
Volusion eCommerce software in Canada facilitates product uploads and tracking. Simplify your Volusion experience even more so by integrating with XPS free multi-carrier shipping solution. Track orders, print labels, and more with XPS.
XCART
X-CART shopping cart software is free to use and allows users to maintain and modify their eCommerce shopping carts in Canada. X-CART has partnered with XPS to allow for a seamless shipping process.

CS.CART
CS-CART provides secure and full-featured online shopping cart software with the complete set of powerful eCommerce options to create your own online store with minimum efforts involved. CS-CART integrated with XPS ensures an easy to use and cheap shipping management system.
3dcart
3d-Cart eCommerce software allows customizable eCommerce options as well as increasing SEO capabilities. Paired with XPS, the platform becomes even easier to use with our easy to use shipping management system.
OpenCart
Create, scale, a run your eCommerce store with the OpenCart platform for free. OpenCart has partnered with XPS to provide customers with the best shipping software available.
ECWID
ECWID makes adding a shopping cart to your WordPress easy, as well as create a Facebook store and add an eCommerce to your Weebly, Wix, or any site builder. ECWID paired with XPS provides 100% free shipping software solutions in Canada.
OsCommerce
osCommerce Canada paired with XPS gives users the tools necessary to simplify eCommerce and shipping activity while also increasing productivity.
BigCommerce
BigCommerce offers eCommerce services to all ranges of businesses, from entry to enterprises. Integrated with XPS, you BigCommerce store will acquire the capabilities needed to easily manage orders and shipping.
NetSuite
NetSuite provides a business management suite to over 24,000 organizations. NetSuite is best utilized for medium to enterprise level businesses and integrates smoothly with XPS for eCommerce shipping software.
Cloud Conversion
 Cloud Conversion offers both CRM and ERP in Canada designed specifically for eCommerce retailers. Integrate your Cloud Conversion platform with XPS's free shipping software.
STEALS.com
We partnered with Steals.com to incorporate the benefits of XPS shipping software. Easy and FREE integration, XPS provides you the simplest solutions for shipping and receiving software.
Squarespace
Take your Squarespace eCommerce, content management system to the next level with the Squarespace shipping integration. the XPS shipping software will allow you to take the focus off shipping and spend more time worrying about your sales.
Cratejoy
Sell more of your unique subscription boxes without the stress and hassle of shipping. XPS integrates with Cratejoy to provide multi-carrier shipping discounts as well as our compare tool that will find you the cheapest shipping options available. Start shipping today!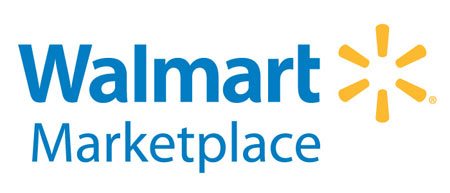 Walmart Marketplace
Looking to streamline your shipping process even more so with Walmart Marketplace? Sell more products at a higher volume when you use the XPS Walmart Marketplace shipping integration.
ECOMMERCE SHIPPING SOFTWARE
XPS partners with quick and reliable Canadian shipping companies to ensure the best discounted rates for shipping.
Canada Post
Canada Post allows you to find postage rates fast, prepare shipments online, and more. XPS utilizes Canada Post as one of their trusted shipping partners.

DHL E Commerce
DHL eCommerce allows online retailers and B2C shippers to connect with customers quickly and reliably with their complete suite. Integrating with XPS extends low-cost shipping rates and more to an already technically savvy program.
Purolator
Purolator is Canada's leading integrated freight and parcel solutions provider. Celebrating 50 years of delivering Canada, we continue to expand our reach across the country and around the world.
UPS
Integrate XPS with your UPS account to generate labels with UPS discounts. Access discounted rates and print UPS certified labels with a single login with XPS shipping label software.
FedEx
With XPS, you have one shipping software solution that will manage all your shipping needs as well as offer price comparisons for the cheapest options. You'll have access to all of FedEx's features and more with XPS integration.
DHL Worldwide Express
If you are looking for a global shipping software that pairs well with an international shipping provider, choose DHL with XPS. This partnership provides more international shipping options for eCommerce stores at rock bottom prices.
YOUR FREE WEB-BASED MULTI CARRIER
Our affiliations work to ensure that XPS is the most reliable web-based multi-carrier shipping software for eCommerce marketplaces and store platforms.
Firetoss
Firetoss is the leader in Utah website design and Utah SEO. They specialize in Magento eCommerce, WordPress website design, SEO services and more.
eCapital
From working capital to factoring, eCapital can custom-tailor a funding program to fit your business needs.
U-Pic Shipping Insurance
U-PIC Shipping Insurance offers package insurance for all carriers including FedEx, UPS & USPS. U-PIC offers the best rates in shipping insurance.
Intuit QuickBooks
QuickBooks is the leading accounting software for managing bank accounts and tracking data. Track expenses, send professional invoices, and more.

Brandow Consulting
The most experienced Fishbowl Inventory Consultants in the nation. Brandow offers full implementation, custom reports, and API integration to help ensure accurate data that drives action.