100% Free Multi Carrier
Shipping Software
XPS is a global shipping solution that makes managing your eCommerce store easier. Track orders, print shipping labels, and receive the best shipping rates available with our easy to use eCommerce integration software.
XPS's web-based multi-carrier shipping solution seamlessly integrates with your eCommerce stores, quickly extracts incoming orders, and lets you browse and compare discounted shipping rates. Integrate your U.S., United Kingdom, or Canadian eCommerce store. Put your focus back on your business and let XPS save you time, money, and headaches. Simply sign up for a free demo to see the multitude of features the shipping software has to offer.
Easy, Free Ecommerce Integration
Our web based multi carrier shipping software gives you easy eCommerce integration with all of your shopping carts, marketplaces, and e-commerce store platforms.
No User Fees Sets Us Apart
We're always looking out for your bottom line. Use XPS's multi channel shipping platform without any user fees to reduce your shipping costs even more.
The Best Shipping Rates
Take advantage of our ability to lower your domestic and international shipping costs. Our customers have access to the best shipping prices available through one shipping platform.
Live Customer Service
Our highly trained experts will get you answers to your questions right when you need them.
MULTI-CARRIER SHIPPING SOFTWARE WITH
XPS's multi-carrier shipping application offers integration with a wide variety of eCommerce marketplaces, including Amazon, Etsy, eBay, and Steals.com. For store platforms, XPS integrates with Shopify, WooCommerce, BigCommerce, Magento, and many other leading eCommerce websites.

Whether you need to ship to Europe or Asia, Africa or Australia, use XPS to ship anywhere in the world. Our multi-carrier shipping software allows you to receive the best pricing for international shipping while also providing security with discounted parcel insurance through U-PIC, one of our preferred partners.
Canada
England
France
Ireland
Netherlands
Switzerland
Many Others!
Domestic & International Shipping Partners
XPS has partnered with the most popular shipping companies for domestic and global shipping. Integrate with UPS®, FedEx®, and DHL® to obtain lower costs for shipping while also delivering to consumers quicker. Print shipping labels, gain full access to parcel carrier features, and be at ease while the shipping management software streamlines your processes.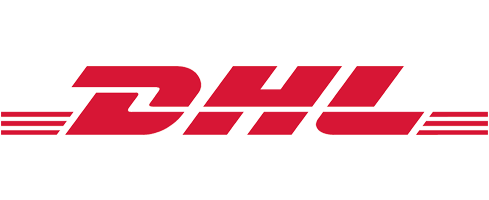 7084 S 2300 E, #200, Cottonwood Heights, UT 84121
Unlimited Stores and Channels