WHAT PEOPLE ARE SAYING ABOUT
XPS Ship has thousands of happy clients. Here's what a few successful eCommerce companies that have integrated with XPS Ship have to say about us.

RUSTIC TOMATO
We did our due diligence in researching the best shipping option for our product and thought we had found our solution. Then we came across XPS shipping.  Lower shipping price, fantastic back end platform, robust user interface that is simple to use and ultimately, phenomenal client support. We have already recommended XPS shipping to fellow business owners!
Jason Moffat, Owner at Rustic Tomato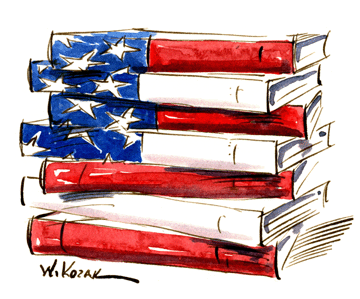 BOOKS FOR TROOPS
Our volunteers were thrilled when they were able to drop packages off at the post office without waiting in long lines; spending an hour or more, waiting and watching packages be processed. XPS helped us generate labels for the packages, and from car to finish it took less than 10 minutes to ship the boxes. We also save time and money on the label generation. What a wonderful relief to our volunteers. I can't thank XPS enough for eliminating such a time consuming task, and turning it into something easy. We love XPS, and our volunteers are thrilled!
Ellen Keegan at Books for Troops
MAGNUM
When I began the project of integrating our website and Amazon with XPS Ship, I expected it would take the usual 2 to 3 days of setup and testing before we would be ready to start receiving orders. Thanks to a large marketplace of ready-to-use integrations and the helpful documentation on the site, we were up and running in under 4 hours! This makes XPS Ship the perfect partner for any eCommerce business. 
Daniel Meyer, Manager of Online Sales at Magnum Bikes
DARRAN
Getting our program started with XPS was a breeze.  We've been using XPS for a couple days and love it! We get quicker delivery times , save money and can automatically provide better service to our customers by sending the tracking information.  We highly recommend using XPS.
Cami Bond, Inside Sales Manager at DARRAN
THE EPIGENETICS HEALING CENTER
I am so happy to have found XPS. They have great customer service and it is such an easy platform to use and has considerably reduced the amount of time I spend shipping, allowing me to focus on other tasks.
Darcy, Office Manager at Epigenetics Healing Center
SADHANA
XPS is a great solution for our shipping needs. We have been shipping with XPS since February 2015, and it has been a great tool for us to grow our business.
Veronica Loschi, President at Sadhana
REVEAL BRAND
What a seamless integration and I love the savings. I was already getting a little discount with my e-commerce built-in shipping integration but with XPS, I'm saving more and I have more options. The integration was easy and the added features are extremely helpful. Thanks guys!  
Maribeth Moy, RevealBrand
ALASKA GUIDE
XPS Ship has completely transformed the way we ship, from a cumbersome, slow process, to a seamless click and go task.  
Zac Jones at Alaska Guide Creations
FILLER NECK SUPPLY CO.
We have used other shipping services in the past; however, none had the features like XPS.
Dustin at Filler Neck Supply Co.
K9 COMFORT
A Bellevue, Iowa company, K9 Comfort is a dog boarding, training, and grooming facility and also sells pet-related products through an online store. When we were introduced to XPS ship, the customer service was great, they answered all of my questions and their site is very user friendly.
Carrie, Owner of K9 Comfort Deluxe Boarding, Training, and Dog Grooming
RIVERBUCKS
XPS is so user friendly and has the best rates! It is also free, so we don't have to pay a monthly fee as we have in the past with other shipping apps.
Liz Schweigert, Owner at Riverbucks
GEAR'D HARDWARE
We were looking for back-end logistical support that would connect with our Shopify store, and boy did we luck out with XPS.  
Kris Cam, Co-Founder and VP at Gear'd Hardware
AERIAL ANIMALS
Aerial Animals is a Colorado family business creating versatile aerial circus equipment. We make each piece as if our own daughter was using it, and she does! We have been so happy with our XPS Ship account. It has great pricing, easy to use interface and excellent customer service. I have used a number of other multi-carrier shipping services and have found this to be the best overall!
Patti Miller, at Aerial Animals